Poppy's popcorn & a printable quote for celebrating Trolls World Tour
Ever since me and my girls watched Trolls a while back we where instantly enchanted with the life philosophy of Poppy, all the songs and the imaginary world of Trolls.
Playroom Printable
Our favorite quote from the first one was definitely this one here, so much that I decoded to make a printable for my kids playroom! And of course you too can print it for your kids! ( download here) :
"Happiness isn't something you put inside, it's already there! Sometimes you just need someone to help you find it." Poppy
So obviously we where over the moon when we learned that there's a second part, Trolls World Tour , now available on DVD and Blu Ray and that we get to be one of the first ones to enjoy it at home! My girls where spoiled with the cutest Trolls toys and new Lego ( you can find them all at your local Target, Walmart or on Amazon !) and this mama is pretty obsessed too!
Poppy's Popcorn
To celebrate we made Poppy's popcorn that I'm sharing the printable recipe with you too, so you too can make a fun movie night with your little ones! You can download it here!
Trolls World Tour Movie Night Celebration
So as you see first my girls got to build up their excitement for the Trolls World Tour with the new lego and some coloring books- they learned about the new character Barb and got all curious about the plot.
Then we have set up the movie night in our family room and the DVD version is so fun because it also has a sing along mode and lots of extras!
Also, next time you're shopping for makeup make sure to look for limited edition PUR and Trolls makeup! I must say I'm obsessed !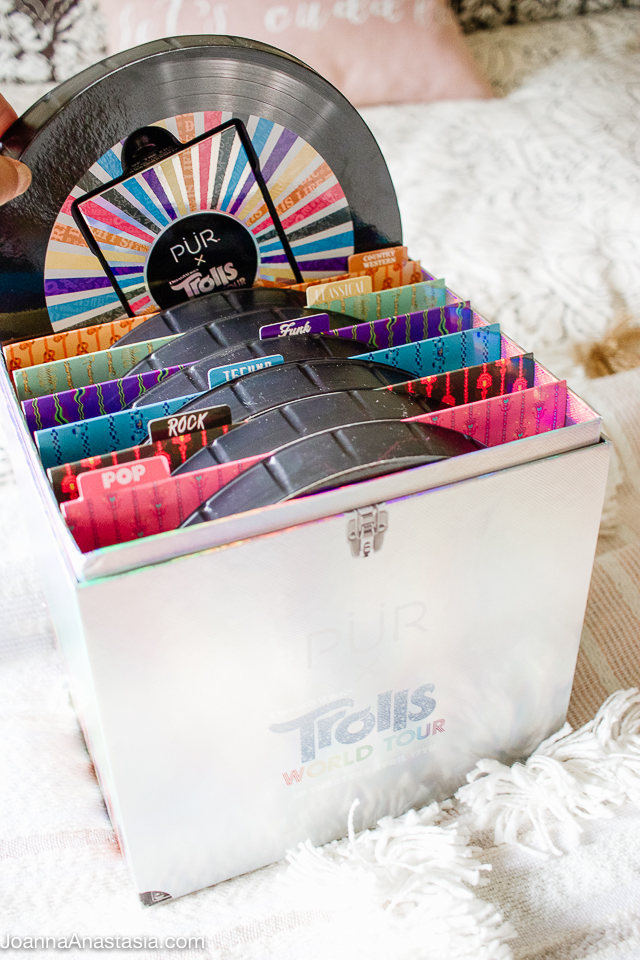 And of course now there's a Poppy next to my girls bed and apparently she's "the best!"
We're all definitely obsessed with Trolls World Tour!
Disclosure- this post was written in collaboration with Trolls , however all opinions and excitement are my own!