How to teach kids to share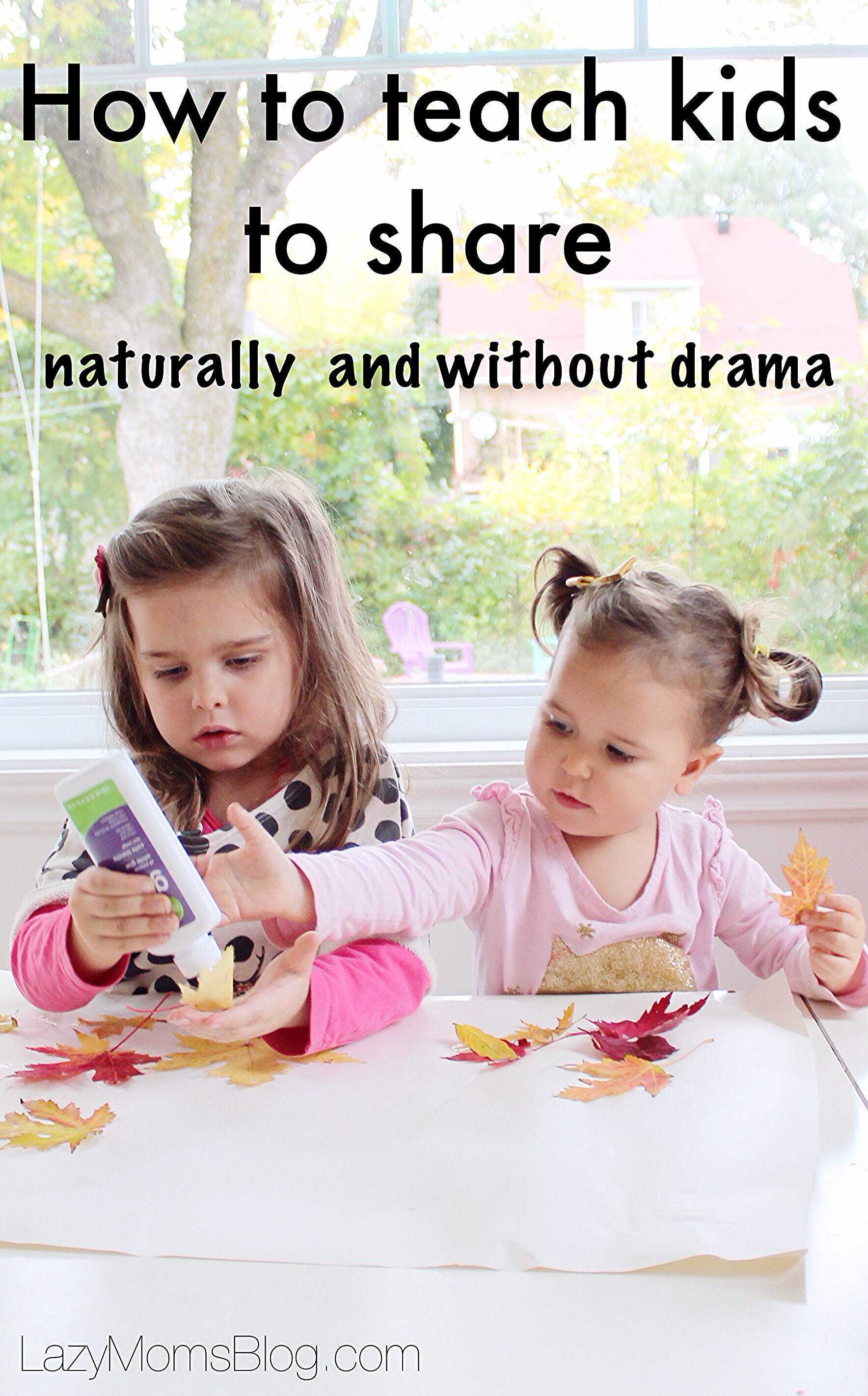 I really believe that teaching kids to share is also encouraging them to help each other and cooperate. That in fact, it's about teaching them to work together, to play together and to respect each other. And it's also helping them to figure out how to fight and how to make up after. And that in the end, it makes them feel capable and strong while helping them have strong relationships with other kids, and being assertive while staying compassionate. And I always felt that if my daughters will really learn to share, they'll become the best of friends. That's why I've been thinking a lot about how to tech kids to share, and how to make it really work in our home.
You see, I believe it's fine it they fight, as long as they know how to resolve their issue afterwards, and in their age, most of fights happen over sharing, or lack of it. So for me, helping them to share is a part of my bigger goal: making sure they'll have a strong relationship, and that they'll always know how to get over a fight.
So at least once a day I'll ask Lili to help Rose with something, "read" her a book that they'll both hold, draw together on one piece of paper or prepare me a felt-veggie dinner together. And then, once they did something together, and once Lili helped her little sis, all that sharing thing comes a bit easier! And that way also Rose learns that it's actually nice to share and she feels better about it too.
Of course, my kids are not angels, and they do fight over toys, even after all the sharing they do. But it never lasts long, and recently I don't even need to intervene, as they'll excuse themselves on their own, cuddle and find a way to play together afterwords.
So here's what I do to help them to share, naturally and on a day-to-day basics, :
1. Share one bedroom.
I really believe that because they sleep in one room, and are the first people they see in the morning, they are more used to other people in their personal space and therefore are more open to sharing. Also, since they have this time just for the two of them, when thy fall a sleep and when they wake up, they are closer together and more apt to share things.
2. Do crafts together.
I often set up a craft for the two of them do create together, on a large piece of paper. They have usually one set of paint or crayons to use, and so naturally they need to take turns. There's no " that's mine" talk, since the art piece is supposed to be an effect of their work together.
I think that creating together, sharing a big sheet op paper, paint and crayons makes for a natural setting to share, where the things are less important than the act of creating, and so they concentrate on their creative play, and sharing comes along the way.
3. Playing games where they need to cooperate.
I used to encourage imaginative games where they both had a role to play: setting up a restaurant from felt food, doing puzzles together, simple game boards or pretended play. Now they are used to these and often play together without me setting anything for them.
4. Give them positive attention when they help each other.
Kids do a lot of things only to get our attention. Sharing or not might be one them. So me, I used to come to the playroom every time I heard a cry. And at some point there was a lot of crying in that room! At some point I realized that instead of talking to each other they'd cry, only so I would come and solve their problem.
So I changed my approach. I stopped reacting to cries, and when they would come to me saying : " she took that, she did this, she doesn't share" I'd ask: "Why are you telling me this? Was it me who took it? Ask her to give it back, tell her you're sad when she takes things away from you" And in the end they learned to work it out between them. And they stopped crying just to grab my attention.
So now, when they play and share, I'll pop in to the play room and say that I appreciate how they share, and I love to see them playing together.
5. Don't force it.
Last but not the least, I try not to force it. As a friend once told me, for a toddler to share a toy, is as difficult as for an adult to share their spouse: unimaginable!
So that's why even playing in taking turns might be very difficult for little kids. But I believe that even small kids understand when someone is sad, and they want to fix it. So instead of pushing them to give their toy to play, I would show that the other child is sad, and maybe we could make him happier if we shared for a minute. Or I'd try to show them how nice it is to exchange toys.
So while my kids are definitely not perfect they do cooperate with more ease lately. And since I implemented these ways in our every day life, they do share more and fight less over toys. And I hope these tips might help you too!