DIY personalized back to school gear with Cricut
This is a sponsored post written by me on behalf of Cricut. All opinions are 100% mine.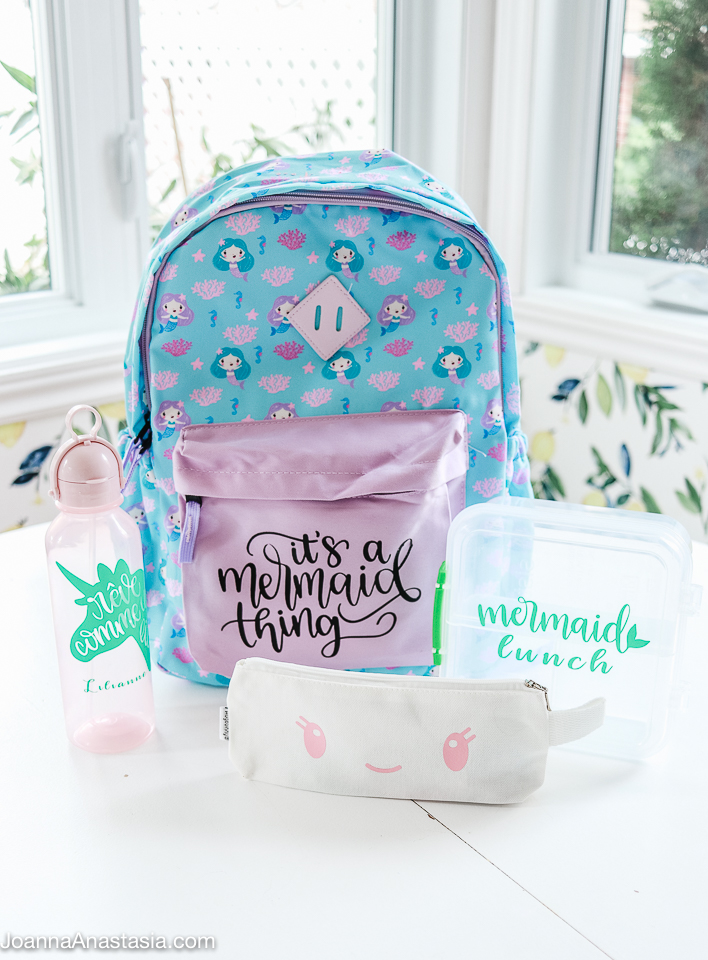 Here in Quebec all kids going to primary classes are coming back to school in person, and to be honest I'm really excited and hopeful about it! After months of spending time together I can see how much they missed school! On top of it all we are finally moving, and so my girls will be starting this new and special school year in an entirely new school!
And while this school year is very different for a lot of us and while I know that a lot of parents will be homeschooling and distance schooling this year, I also believe that we need to everything possible to excite our kids more than ever about learning this year!
So with all that going on I really wanted to make sure they are excited and all ready for September! And I don't know about you, but for me it means preparing them emotionally and personalizing their school gear!
And so with the help of my Cricut Explore Air 2 and my Cricut Easy Press I made these DIY personalized back to school gear for my girls and they couldn't be more excited ! Best part is that I saved lots of money and had so much fun making these!
I started by browsing the Cricut Design Space where I found all of the designs that I used: the cute kawaii faces I used on the pensil cases, the mermaid design, and the unicorn design ( in french since my kids speak french at school) that I used for the water bottle.
I cut my design with my Cricut Explore Air , and I used the Everyday Iron On material in black and pink ( my girls favourite colour! ) and it took me not more than an hour to finish it all! And then I have applied my designs on with Cricut Easy Press ( it's my favourite part!)
I also decided to personalize the water bottle and the lunch box, and for that I used Premium Vinyl in aqua blue.
If you'll ask my daughter she'll tell you she loves her personalized and unique back to school gear! And I'm just so happy she's excited about going back to school now!