Educative screen time for kids
I remember when I was pregnant first time around, and I was having this mental list of the-things-I-won't-ever-do-as-a-mom. And believe me, it was a long one. And no screen time before the age of two was somewhere between the: my kids won't eat fries, I'll never raise my voice and I won't let my daughter play with that skinny and unrealistic Barbie.. As you can imagine non if it is still on my list.
I learned to see screen time as a special mix of a cheap babysitter and an opportunity to learn and discover. And I think that it depends from us, parents, which component will be the dominating one.
As you might have read already here, I raise my kids bilingually, so if they watch kids shows, it's only in Polish and usually on YouTube. It's always me who's choosing what they watch ( for now at least). And my three and a half-year old has different rights then my 18 months old. Actually, my baby turning in to toddler can watch a maximum of 30 minutes of animated songs and not more than 3 times a week. And my older one can watch a max of three hours of kids shows a week. And I do count playing on my iPad as screen time. ( And of course, event thought I try to stick to my rules as much as possible, sometimes we do have one of these days when you just let go the rules..)
And believe me, I'm really picky when it comes to choosing apps for my kids. I don't like it when they don't teach nothing , or when the illustrations aren't pretty or when the music isn't calm and nice ( as a parent I have to endure too much noise!). And being honest, I would like them to play only classical music because it's stimulating the brain, and because I never get to listen no it anymore.
But I do have a couple of favourites, and DuckieDeck series is one of them. Funny illustrations, calm music and the educational aspect have totally win my heart.
Playing bird houses was a great opportunity to explain how different birds live in different places, and what are the names of different trees. And then she got to create a bird house. A cute one, to be exact!
First she got to choose a tree and a bird house shape.
And then she got to paint it and decorate it. And she even cleaned her room to play it again!
The Sharing app from DuckieDeck is another one that we played recently.
There are 6 games to choose from,ball concentrating on equal sharing between kids, and my daughter really liked it!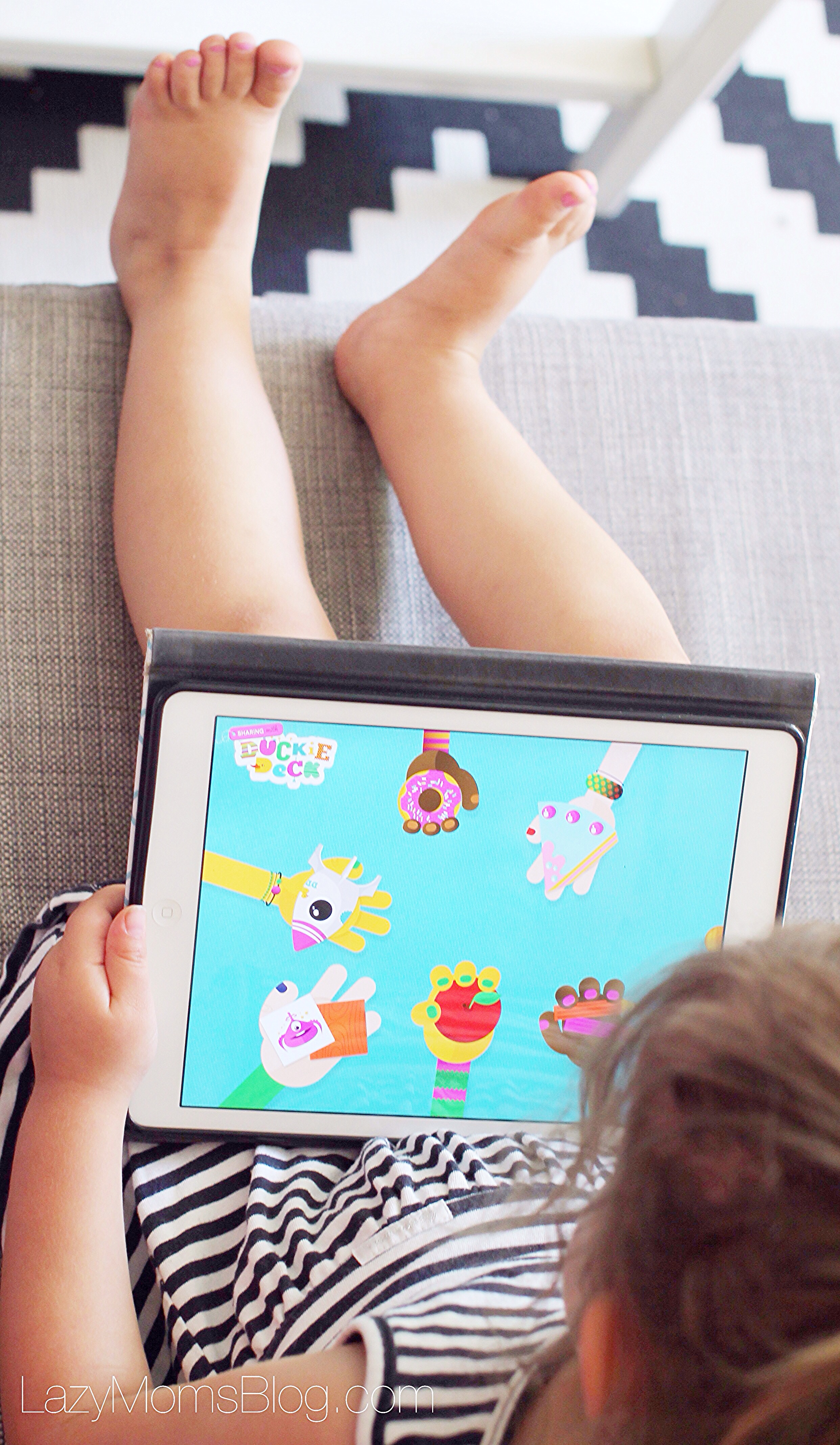 The last one that we enjoyed playing was the Collection app, with also 6 games to choose from.
I think that this one is perfect for a toddler: they can feed animals ( and learn what they eat) clean, decorate cakes, create funny monsters and pick fruits and veggies to see if they have seed or maybe if you eat their or roots.
What are your favourite children's apps?
Disclosure : I revived this product free for review, all opinions remain my own.