Easter surprise craft & printable
There's so many reasons to be exited for spring and Easter! There's the gorgeous spring weather that finally let's us explore nature and the outdoors, the traditional egg painting and the egg hunting with kids. Then there are Easter family gatherings and last but not the least, new Amazon's award winning children's series springtime special, the Tumble Leaf " Spring-a-ling Surprise"!
And while I'm quite strict when it comes to screen time and kids, I'm always so happy when I can find new educational and well made kids shows!
So to celebrate spring and Easter, we got inspired by this sweet whimsical and beautiful episode, and decided to make our own version of the Tumble Leaf Easter eggs. And my girls could not have been happier!
So if you your kids still don't know the Tumble Leaf series, then let me assure you, that they'll love it! This series is beautifully made, with gorgeous aesthetics and captures my kids attention every single time! But what I love the most about it, is how it inspires my girls to craft and play after they finish watching it! And when I look at them, concentrated and with their eyes wide opened, it melts my mama's heart!
[wpdevart_youtube]dY9IEARgf1Q[/wpdevart_youtube]
So after watching this new spring episode, we decided we'll make our very own spring surprise eggs! And you can craft along with us, since I have prepared a printable for you, that you can cut out and color with your kids! Just download and print the 3 page sheets and you're ready to go!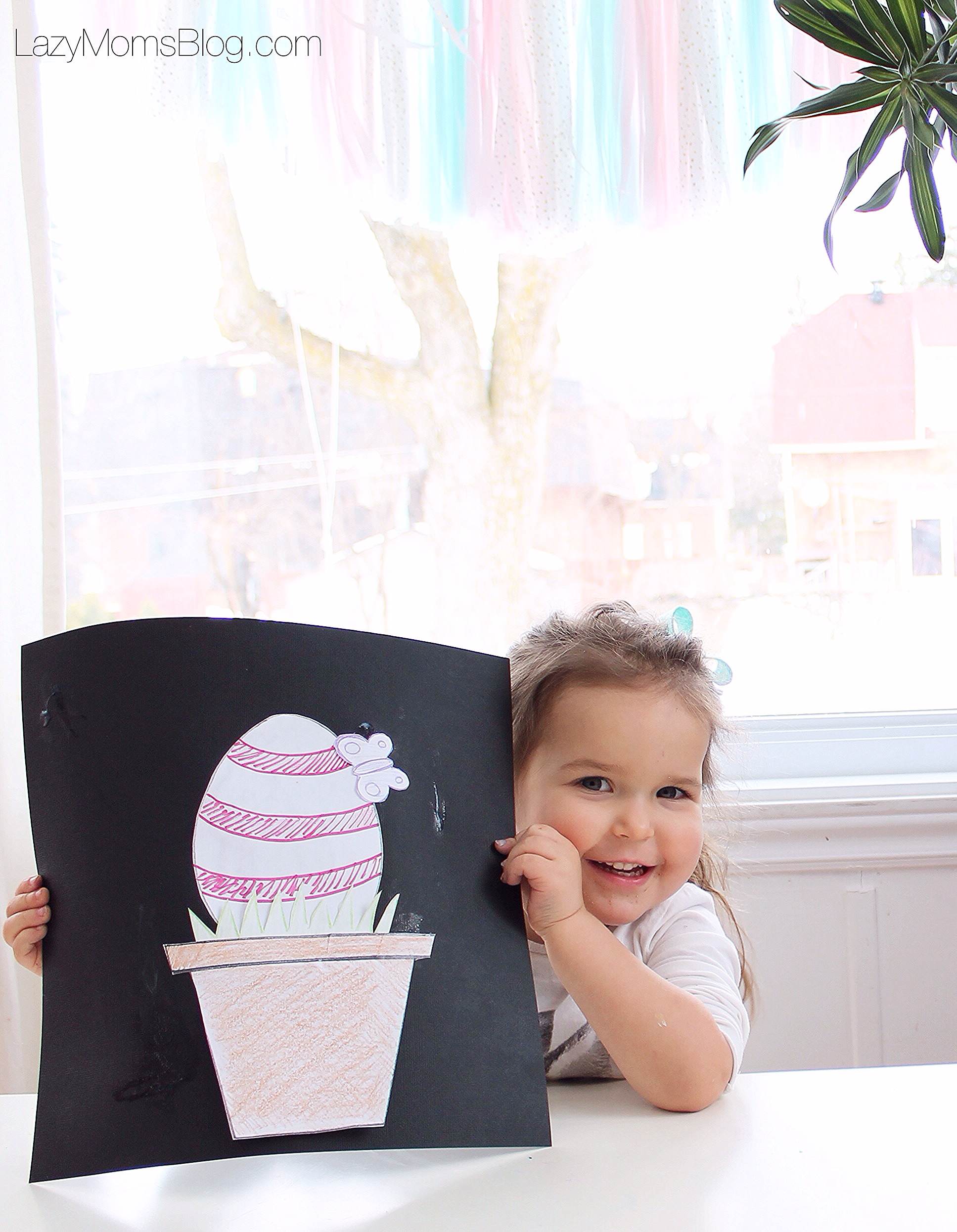 All you need to do:
Print out the coloring sheets I made for you.You can get the full three pages printable coloring sheets here
 Let your kids color them, and then help them cut the eggs, pots, butterflies and bunnies out!
Prepare glue, and let them put together their own Easter Surprise eggs!
Don't forget to watch the episode, and find out what are the names of your eggs and what signs of spring has Fig the Fox uncovered !
As for my girls, we might make many more Easter surprise eggs, because as Rose pointed out, we need to have as many as Bloom the bunny in the Tumble Leaf!
And how many will you make?
Disclosure: This is a sponsored post, all opinion remain my own.