Worksheets for building body confidence and self acceptance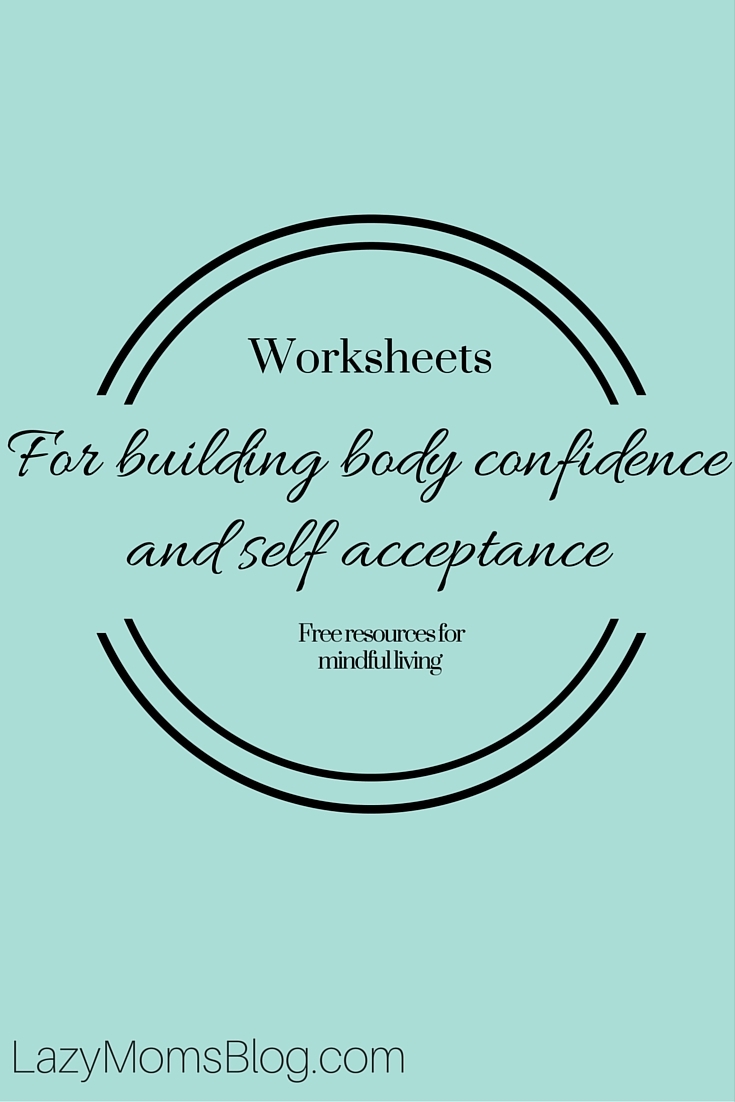 Toady is very special for me. You know how important positive body image is for me, how I'm doing everything that I can, to raise confident and happy-in-their-own-skin daughters, and how I had to fight form my own body confidence and body positive attitude.
So I prepared these free worksheets for you, to help you love yourself more, to inspire you to look at yourself differently, so you can stop obsessing about your flaws and start appreciating and loving the body that you have.

I know for myself that the pressure to be perfect can overwhelm, and that sometimes it feels like our bodies are an object to improve, that we're so far from the mainstream ideal of beauty. Ideal that's so difficult to achieve. Many of us, mothers, have experienced a miracle of growing life, but also an unexpected body transformation. We look different then we used to, different then the beauty ideal.. and so what? I don't believe anymore that it changes anything. I feel good and confident in the body that I have. Imperfect. Different. Yet so strong and still beautiful.
It took me awhile to get here. That's why I created these worksheets, to inspire you to love yourself, to accept yourself and to go on without worrying about your imperfections. Because we all have them.
It's a bit like adult homework/therapy/self-help all in one. Print it. Find yourself a calm spot. Grab a cup of something nice and comforting. Fill them in. Don't rush, it's ok if it takes you a couple of days or even a month to finish them. Just be honest with yourself.

Just click :
Worksheets for building body confidence and self acceptance to download, and then print ( black and white, or in colour, however you prefer!).
I'd love to know if these have helped you, and what other support you think you might needed?