Earl gray vanilla coffee cake with cream cheese frosting
It's been a long while since I have shared any sweet treat recipes with you. But if you have been here for a while then you know that I love to bake- and that I love coming up with new recipes! But to be honest ever since I had our little boy I have put the food blogging on the back burner.
But yesterday right after breakfast, on the I'm-not-sure-which-day-of-lockdown , I decided to try something new. I read about infusing doughnuts and muffins with tea, and so I decided to try it- and the result have completely exceeded my expectations!
If you love Earl Gray tea like I do, you'll love this coffee cake. It's dence and filling and oh so perfect for a cozy afternoon with a hot mug of tea! And I love how it pairs with cream cheese frosting and fresh berries for that balance of sweet and sour.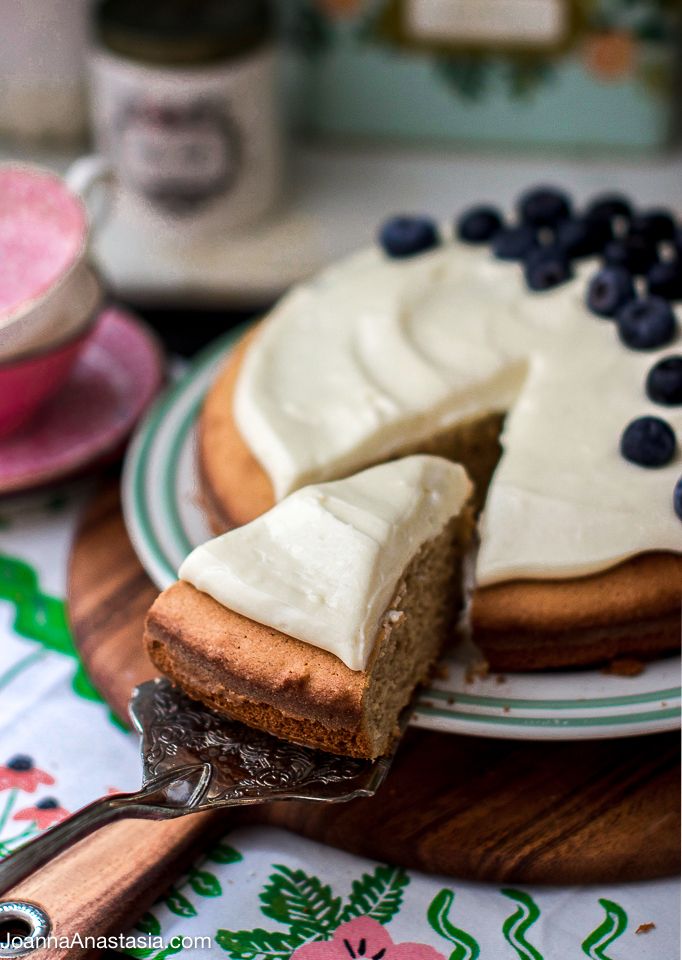 Recipe:
(Make sure to use room temperature eggs and butter)
Ingredients:
1 1/2 cups all purpose flour
1 cup granulated sugar
pinch of salt
1 cup butter
3 teabags of Earl gray tea
1 teaspoon vanilla extract
3 eggs ( separated whites from yolks)
FOR CREAM CHEESE FROSTING:
1 cup soft creem cheese
1 1/2 cup powdered sugar
2 teaspoons cream
1 teaspoon vanilla extract
Heat the oven to 350 F. Mix your dry ingredients and set aside. Heat milk and once hot add tea bags, and infuse for a couple of minutes. Set aside. Mix dry ingredients with softened butter, warm infused milk and egg yolks. Set aside. Beat egg whites until fluffy and then fold them gently in to your cake batter. Pour all in to a cake pan and bake until golden.
Meanwhile prepare the cream cheese frosting. Remember to let your cake completely cool down before frosting. You can serve it with fresh berries or serve as is with a mug of Earl Gray tea on the side! Enjoy!