Hoppy Easter Mantel decor
Easter is almost here! Or at least Easter is the next fun celebration to look forward too and so you bet I decided to decorate my manel in the most cheerful and springlike way possible!
Living here outside of Montreal means that we have tons of snow up until mid April, so to be honest all that spring decorating is the most of the spring vibes that we'll get for two more months. But I prefer this wishful thinking to admitting that it's still winter for weeks and weeks on end- and maybe if we'll decorate for spring it will come early?
Either way today I wanted to share with you my spring mantel along side a group of amazing ladies- make sure to check their sophisticated and elegant spring mantel ideas!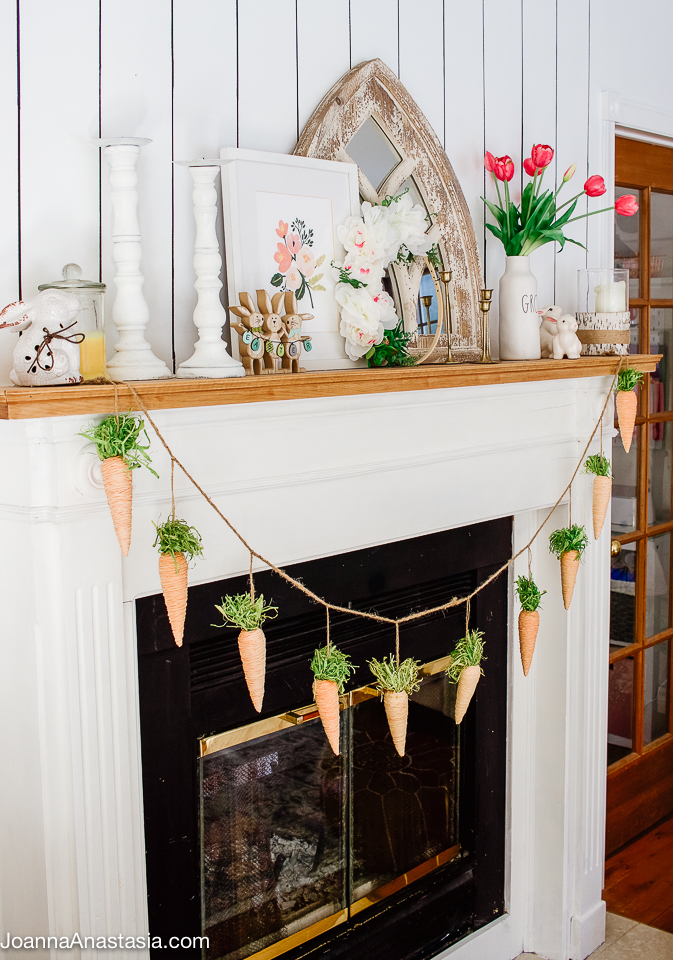 As for my mantel it's a mix of dollar store old finds ( hello ceramic bunnies & wood bunnies!) Last year's Homesense finds ( grow Rae Dunn vase, old carrot garland & bunny diffuser) my salvation army candlesticks, & the dollar store flower wreath I made last year! With all these bunnies I guess it's only missing a Hoppy Easter sign but let me be honest with you, with all the renovations I just didn't had time to make one. But I think that the bunny theme is quite strong nevertheless 🙂
Now if you're still looking for ideas on how to decorate your mantel for spring / Easter, I have you covered:

This week I'm joining some of my talented blogging friends for the Spring Seasonal Simplicity Series! We're all sharing some inspiring mantel decorating ideas with you! You can see each mantel in more detail by clicking on the links below each image.